897th and 3562nd Ordnance Heavy Automotive Maintenance Companies, 1941-1945
Post-war reunions
1978 reunion, Fairborn, OH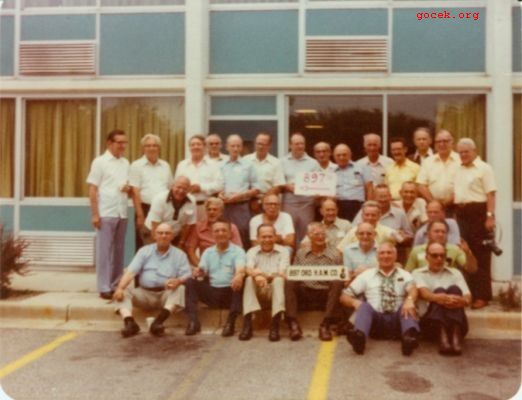 1989 reunion, Florida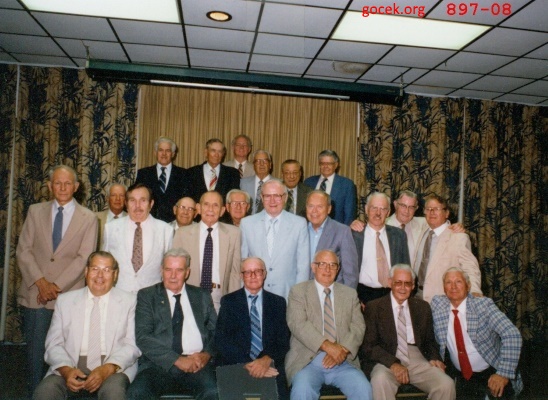 Several reunions were held in various cities at least through the 1990s: 1957 (Nashville, IN), 1960 (Nashville, IN), 1963 (Nashville, IN), 1966 (Nashville, IN), 1969 (Tupelo, MS), 1972 (St. Petersburg, FL), 1975 (Rochester, NY), 1978 (Fairborn, OH), 1981 (Chicago, IL), 1981 (Milwaukee, WI), 1985 (Canton, OH), 1987 (Hattiesburg, MS), 1989 (Florida), 1991 (Vicksburg, MS), 1993 (Rochester, NY), 1995 (Tupelo, MS), 1997 (Milwaukee, WI), 1999 (Tupelo, MS).
Julian Gocek saved some materials from a few reunions, reproduced here as PDF files. These booklets are at least 50 pages each, with historical information about the war years and local information about the reunion cities. An amazing amount of work went into these booklets and I am thrilled to be able to present these. It's unclear exactly who did all the work, but it appears Ben Noster (Benedict J. Noster) was a primary contributor and editor.
By the way, I have some old (and surely obsolete) address lists with some personal family information, not linked here. If you are a family member, contact Gary (web site maintainer) and I'll show you. I have only two photos, so if anyone has any to share, please send them along.